Wellness Platforms And Technology For Better Health, Care, And Total Wellbeing.
Free Demo
No Setup
Quick and Easy
Personalized Platforms and Sites
HPN offers cutting edge wellness platform technology and resources for better health, care and total wellbeing to organizations of all sizes and complexities. The most widely used are our websites, personalized for each organization and their population for wellness and other key goals.
Your organization can launch its OWN secure, HIPAA compliant Advantage Builder™ wellness website with a few clicks of a button for better health, care and total wellbeing - and other goals shared by employees, their families and the organization TODAY.
We are your partner, walking you, your organization, and members through tools, information and steps found to help others seeking better health, health care, total wellbeing spanning mind, body, heart, spirit, resilience, relationships, work, financial, quality of life and other goals.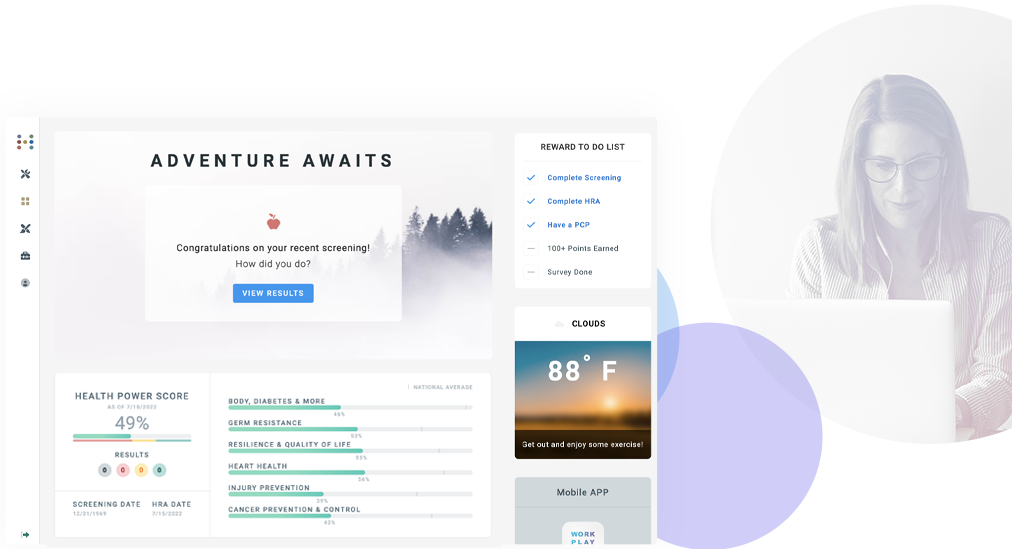 Features
Wellness Screenings
Personalized reporting options can include screening data from doctor visits, onsite screenings & local patient service centers.
Fitness Data
Support for wearable technology including Fitbit, Apple, Google, and others.
HRAs & Tools
Confidential, science-based assessments to help identify strengths, risks, opportunities, and resources for personal health, prevention and wellness goals.
E-Learning
Over 1,400 lessons and 500 videos on health, conditions, preventive care, tests, treatments, wellness and other topics.
Engaging Resources
Challenge campaigns and our Well Rewards offer fun engaging ways to encourage actions that can make a difference.
Research Tools
Trusted URAC-accredited information and tools on over 5,000 topics including health, wellness, care, and more for everyone; infants to adults.
Contact Us for a custom solution or further questions TODAY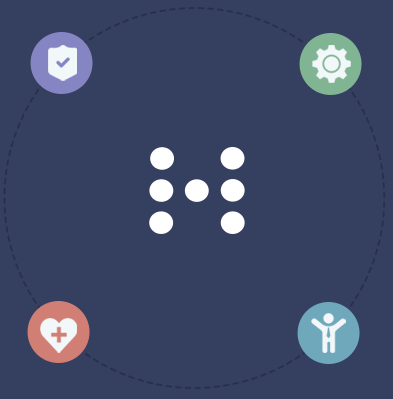 Create Your Wellness Website Today
You can create your own secure, compliant website now for as little as $139 per month, with a few easy clicks using our Advantage Builder™ website platform.
Branding, design, eligibility, adding content, reports and other functions make customization and administration easy. And our team can help with more advanced customizations and tailored solutions for your business.
HPN has provided population health, care, and wellness solutions for organizations with 10 to over 100,000 people. Every client is important - those we've served over the past 40 years, those served now, and new ones ahead.
We would be honored to serve you, your organization and people with support that can make a difference for better health, care, wellbeing and other shared goals.
Begin your company's journey to better health, care and wellbeing today.
Safety and Security
HPN's technology platform offers the combination of ease of use, HIPAA-compliance and the HIGHEST security available in the industry. The wellness platform and client data are located in some of the most highly secure server facilities in the United States, under 24/7 watchful surveillance by network and physical intrusion prevention experts - to help ensure that the protected health information of everyone stays safe and secure.
Our technology platform is compliant with:
HIPAA
ADA
NIST
ISO-27001
SSAE18
SOC 1, 2, 3
HPN's wellness technology platform is designed to safely, and securely provide our websites and support for better health, care and wellbeing to organizations of all sizes - small to enterprise level. The 400+ groups we serve range in size from 10 to over 100,000 individuals and families.
We would be honored to serve your organization as well.
Contact us for a custom solution or further questions TODAY.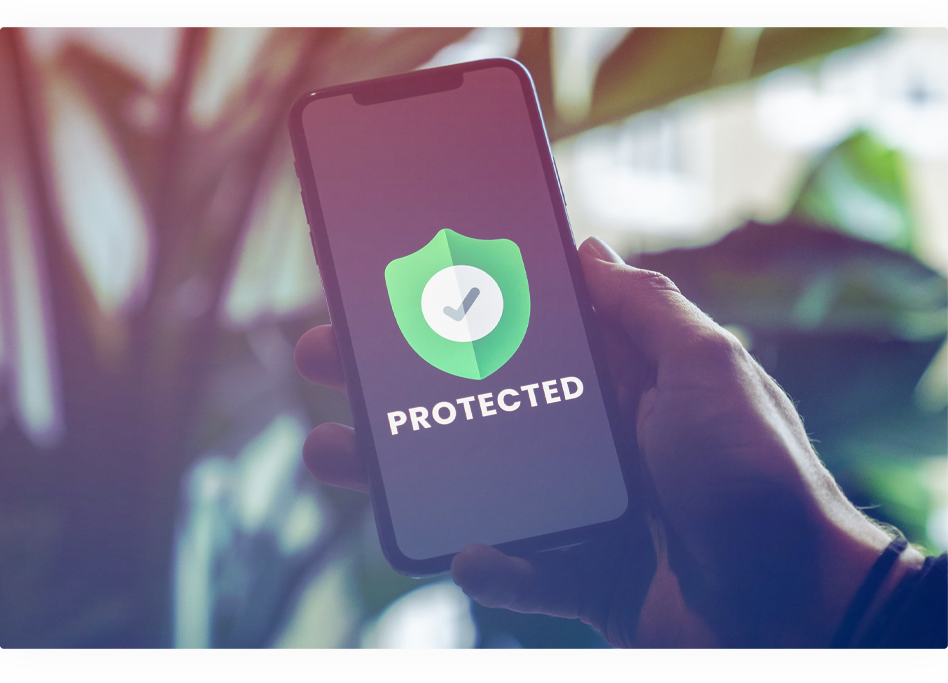 What Makes HPN Unique?
While many individual standalone tools and options do exist, we work hard to bring all aspects of health, care and wellbeing into one, integrated wellness platform that can help every person and organization in meaningful ways.
Our knowledge, expertise and passions in population health, healthcare, wellness, computer science, engineering, and other areas are rooted in all we do striving to make a difference in ways that matter.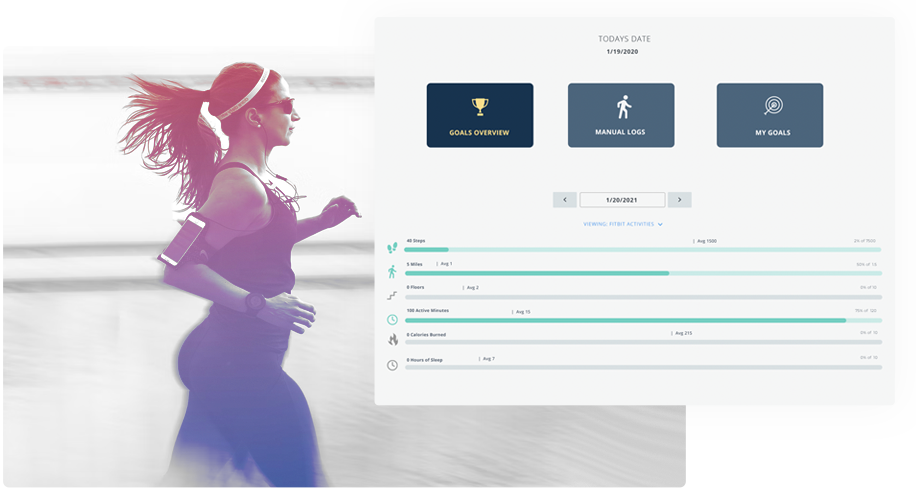 Integrations
Our fitness/wearable/mobile tracking application - Fitness Tracker - is unique in its ability to track nearly ANY device's data into ONE useful fitness tracking data dashboard. If your organization uses Fitbits, or Apple Watches, or even obscure off brand devices that can be synced to Apple Health or Google Fit's platforms, we can provide your organization a central resource to track, compete, and use those devices in ONE place.
Incentive Rewards Programs and Challenges
Use and adapt fun, encouraging and engaging ways for everyone to earn points (and incentives you want to add) for insights, learning, actions and other strengths that help better health, care, wellbeing and other goals. Points can be earned a multitude of ways: at the click of a link, completing a lesson, automatically by syncing with Fitbits and other wearables and other options. The integrations, science and adaptive learning technology help to make these effective ways of meeting needs and reaching goals sooner and with greater success.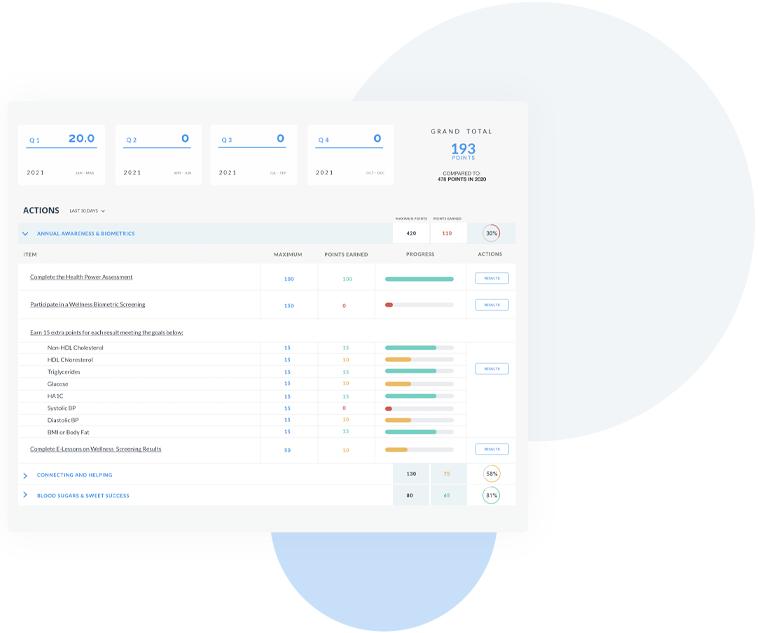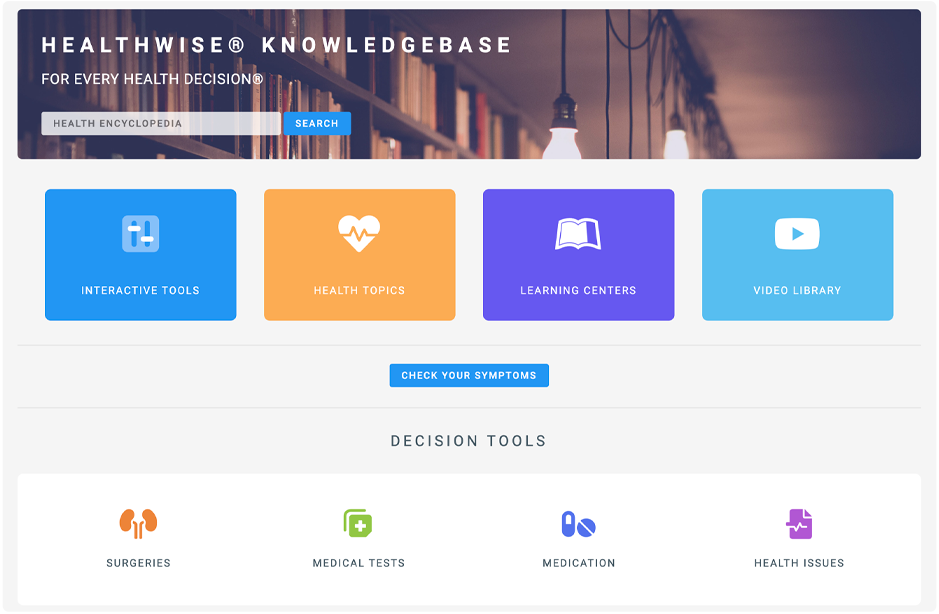 Extensive Information
A robust educational and engaging encyclopedic library of information including a symptom checker, e-learning lessons, video libraries, knowledgebase information, guidelines, decision tools, learning centers and articles that can help with getting better health, care and wellbeing – all available at the click of a button, any time and with no ads.
Labs, Screenings, And More
We have the ability to connect our wellness platform to the REAL WORLD - integrating lab data, screening data, offline events, appointment scheduling, communications and more into the platform to promote health, care and wellbeing in your organization.
These are only a few of the great things that add up to HPN being a great partner with great support solutions for your organization.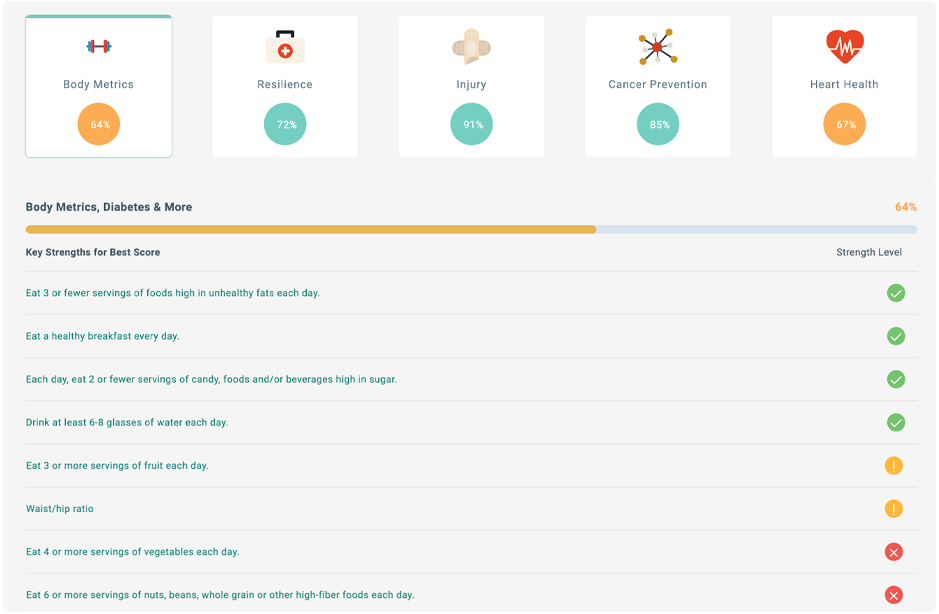 Show Me The Product!
Free Demo Access
Would you like to try the product in a demo site for yourself? If so, simply sign up to do so!
Advantage Builder™
For as little as $139/month, your entire organization can be empowered with a custom wellness website via our Advantage Builder™ platform in just minutes. Simply view our prices and set up your company's access with a few easy clicks of a button.
Contact Us
If you have further questions or would like us to walk you through the product, or perhaps you would like to explore a highly customized wellness solution for your organization - please let us know.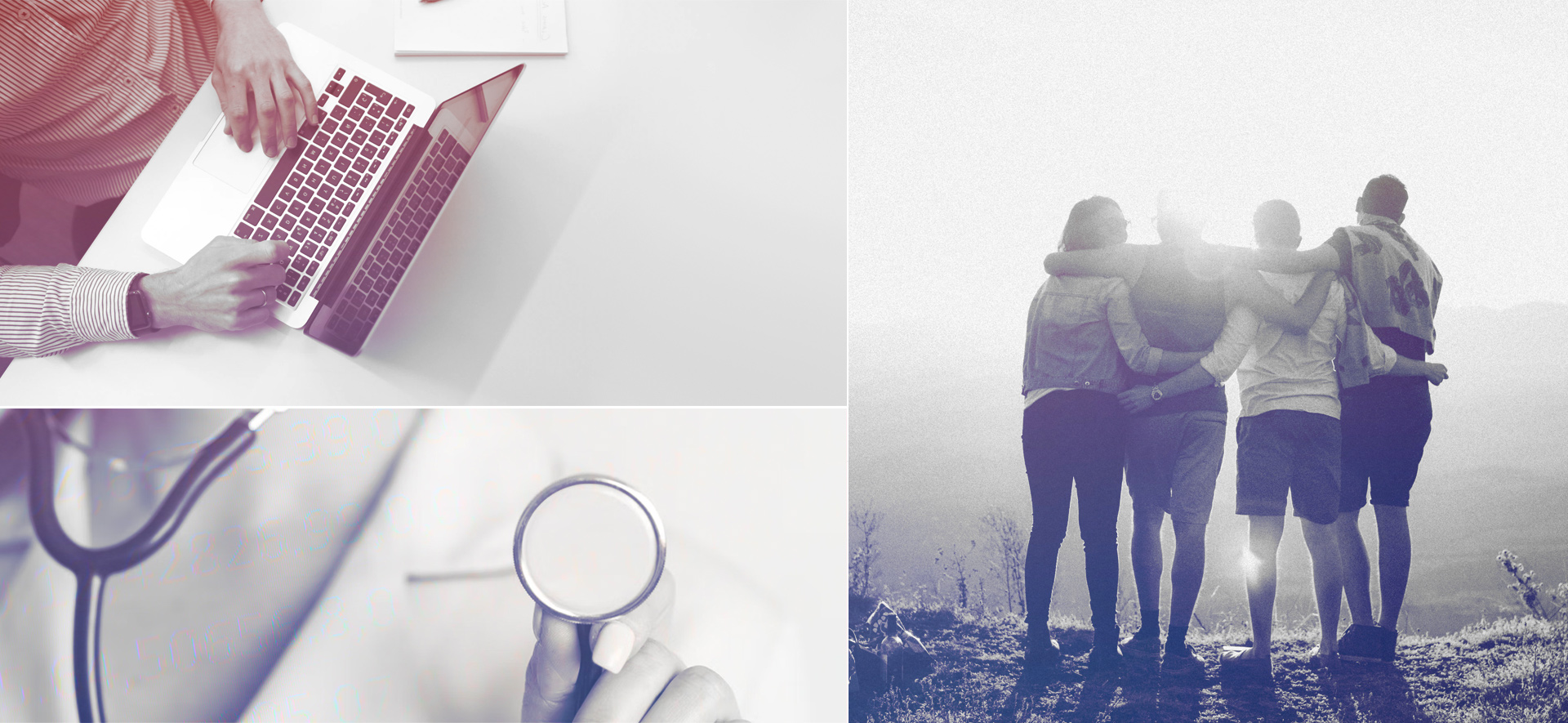 RESULTS
Improved quality
of care and medical outcomes
Working Together, Making A Difference